Saturday November 14: ON-LINE Acoustic Prayers Cannabis Friendly Ceremony
November 14 @ 5:00 PM

-

8:00 PM

$22.22
Join us this November 14th @6pm PST, for a "Magical" Medicine Ceremony, meditation and sound journey. In this experience we will journey during this evening of Healing, Connection, and Transcendence led by the music of Shane Carling.
This ceremony is intended to be a medicine journey, the medicine of music, and whatever sacred medicine you a connect with…Cacao, Cannabis(legal in Canada and many states), herbal elixirs, breath, children of the forest….whatever you'd like to embibe as a sacrament if you wish to enhance and take the musical journey even deeper before embarking on guided meditations and a cosmic sound journey.
This will be focused internal work that will be accompanied with Incredible live Acoustic guitar music that will take us on a healing journey through the heart, mind, and spirit.
Check out Shane's music here :
This event  will go for approximately 3 hours.
We look forward to seeing you there! This will be a night to remember!
Medicines
Cannabis Instructions and Guidelines:
1. If at all possible, take a break from cannabis for a minimum of 3 days. This will allow the
endocannabinoid receptors to reset. The experience during the ceremony will then be
clearer and stronger. While some may find this a "woo woo" notion, there are
indications that the veil between matter and spirit is unusually thin right now as most of
us are shaken out of our habitual patterns. A time of great potential for deepening and
learning.
2. Since we're not able to provide you with carefully field-tested medicine as per usual in
our ceremonies, we suggest that you find an uplifting, expansive cultivar (strain),
probably leaning somewhat to the Sativa side of life. If you don't have any organically
and lovingly grown flower right now, your local shop may be able to guide you and
provide take-out or delivery service.
3. In general (see #7 below) and especially if you haven't tried the specific medicine you
intend to use in the ceremony, test it out for potency well beforehand. The optimal
dose is the dose you both want to and can handle. Handle meaning the dosage with which you can stay present, open, and able to let go of thinking for at least part of the time. Then it's as deep as you're up for.
4. Prepare your space ahead of the start of the ceremony. Make sure it's a comfortable
space where you won't be disturbed for 2 hours. Have ready a meditation cushion or
bench, or a straight-backed chair. A straight spine is key to opening the body channels.
It's good to sit up as much as possible, but you may also want to have a comfortable pad
or mattress to stretch out on for part of the time.
5. Have your flower* with you and ready to light when we open the ceremony.
*If you prefer to imbibe orally, we suggest you do that one hour before the ceremony
begins. It can take up to an hour and a half to reach peak effects, even longer if taken
shortly after a meal.
6. Special Note: We're hearing that some people are feeling so sensitized and perhaps
fragile during this intense time that what would normally be a manageable dose of
cannabis can feel more like an overdose. This is why it's so important to test your
medicine ahead of time if you haven't used that specific medicine before and/or if you
haven't been partaking lately, and/or you're feeling extra sensitive right now.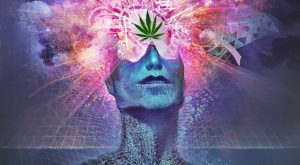 Preparation and Requirements
1.I understand that cannabis use can exacerbate some heart and respiratory conditions and may not be suitable for all people. I take full responsibility for my health and absolve ConsciousEvents.Live  and Shane Carling  of any related responsibility.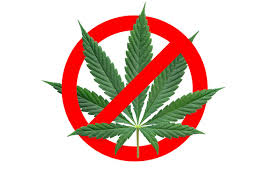 2. I agree to do a cannabis fast of at least 3 days prior to the ceremony unless I absolutely must use cannabis for a specific and significant medical condition. *People who absolutely need to use cannabis daily for significant medical conditions are excused from that requirement. However, it is still helpful to limit usage as much as is feasible in the days leading up to the ceremony.
Aztec Combo: Magic Cacao
The psychoactive effects of cacao perfectly blend with those of  mushrooms(not necessary of course as Cacao is very powerful on it's own), and can be combined with a mushroom tea to make a very pleasant magic chocolate drink. It is a combination that has been used for thousands of years by the Aztec tribes of Central America for its synergizing effects.
The cacao introduces a mild MAO-Inhibition, which intensifies the effects of the mushrooms, but there is more to than that. Cacao is considered a teacher plant on its own, and when consumed in sufficient amounts induces a very distinct state of mind.
Cacao brings a warmth and light-heartedness, it makes you smile and feel good – similar to what chocolate does, but much stronger. Both magic truffles and magic mushrooms affect the way our serotonin receptors operate, which in turn alters our mood – upwards.
Cacaco isn't a strong MAOI, but in sufficient amounts will produce a mild MAOI effect, which is certainly responsible for a part of the synergy between cacao and magic mushrooms/truffles.
The MAO inhibitors found within cacao allow more serotonin and neurotransmitters than normal to be circulating around the brain at the same time, increasing the feelings of happiness and joy.
Bear in mind that this will also slow down the onset of your trip, so prepare accordingly.  Phenylethylamine (PEA) PEA is a chemical produced by the brain when we are in love. It is also found in cacao. This enhances feelings of love, empathy and compassion.
For thousands of years, cacao has been cultivated and harvested in Central America. The indigenous Aztecs held in in very high esteem, both as a food and as an entheogen.
As such, cacao was the preserve of the upper echelons of society, used by the Aztec aristocracy and priests. Cacao was seen as a divine gift from the peaceful god Quetzalcoatl, the feathered serpent.
This resulted in cacao holding a lot of religious significance, and was often consumed with magic mushrooms during religious ceremony – a tradition still practiced by many throughout the region to this day.
Many ancient Aztec drinking vessels have been found on archaeological expeditions. They depict the ritual use of cacao, and depict how it was used in religious ceremony.
**There is no requirement for anyone to imbibe in either of the sacred sacraments. Each individuals choice is respected within the circle.**
Prepare for insights, breakthroughs and transformation.
5:00 PM: Opening Circle – Zoom Interactive Room
8:00 PM(approx):  Closing circle
Our journey together will last approximately 3 hours, ending with a closing circle.
Preparation time is essential both pre and post ceremony as well as time for integration. Please allow and plan for time in your life outside of your usual routine, time for rest and outdoors/nature.
To best prepare for this journey, please refrain from alcohol and cannabis a minumum of 72 hours prior. Please consider eating clean and for the week leading up to the day. On day of, eat light and clean and please do not eat past 3PM.